Some networks are really struggling to come up with new ideas and shows these days.. And it's kinda sad.
I think I have given up on VH1 already. [Although, I've heard I need to watch "For the Love of Ray J... So we'll see.] MTV is on the borderline.
E! I am normally okay with. And even this new show I might catch from time to time.. But it does lack the "new" factor.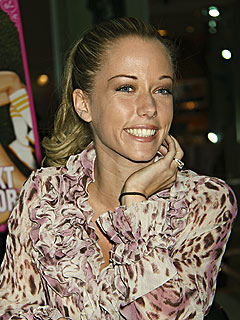 They're giving the most rambunctious Girl Next Door her own serious, simply called "Kendra," that will take us into her life as she leaves the life of everything handed to her by Hef, to the life of everything handed to her by a pro football player.
I mean... Uhh... As she becomes an "independent woman."
Anyways, it's going to be on this fall, on E! of course. And honestly, she was my favorite of the 3, and she's definitely entertaining, so maybe it will be good. Maybe. We'll see I guess. It might be kinda like watching Jessica on "Newlyweds" back in the day.
Kendra, do something great. But be yourself. We're sick of everything always being set up these days.
love,
elizabethany