Quick Question:
How do you feel about this?: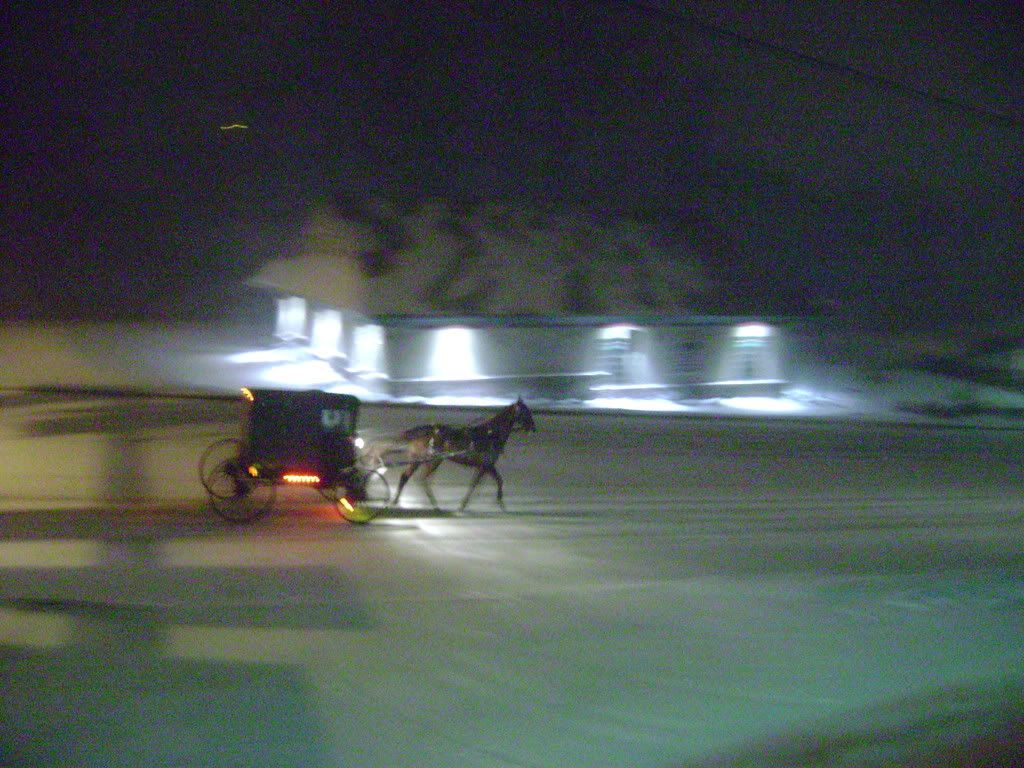 That's an Amish buggy, with neon lights on it.
And someone recently told me, it's not exactly an
uncommon
occurrence.
What the heck... Don't they like, hate electricity or something?! Interesting.
I even heard about someone having an XM radio in their buggy. Not okay.
But really, what do you think?
love,
elizabethany