DJ AM made a public appearance, ON the mic, Tuesday night.
He just wants to thank everyone for the support, and asks to say a prayer for Travis Barker.
He's such a humble guy! But I guess when something as awful as what he went through happens, you don't take anything for granted.
Welcome back, DJ AM! :) Glad to see you're doing fabulous!
love,
elizabethany

PS: He also performed with Jay-Z for the opening of Hollywood's Palladium.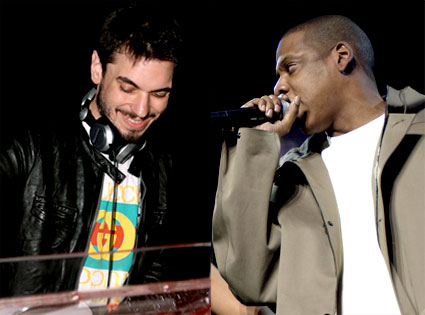 Tons of people were in attendance and had some things to say:

Nicky Hilton, friend of DJ AM-->

"It sounds cliché, but it really makes you appreciate your life and what you have, and the people in your life."

Hayden Panettiere, on her latest PSA-->

"I love using the F-word," she boasted. "It's great. I'm from New York. I use the F-word all the time."

Tyrese made a shout out to Obama as well as Jay-Z who said

"we're voting for Obama, right?" after holding up a picture of Pres Bush.
[Thanks to E! Online for the picture.]