Pattie Mallette, Justin Bieber's mom, has a new book that's directed towards teens and helping them get back up when they're going through a rough patch in life.... When I found out I had the opportunity to talk to her, I jumped on it.
Sounds familiar, right? Her son is technically a teenager, and seemingly going through a bit of a rough time in life/with the media [oh hi peeing in a restaurant bucket and yelling about Bill Clinton]... so I had to see how she was feeling about it.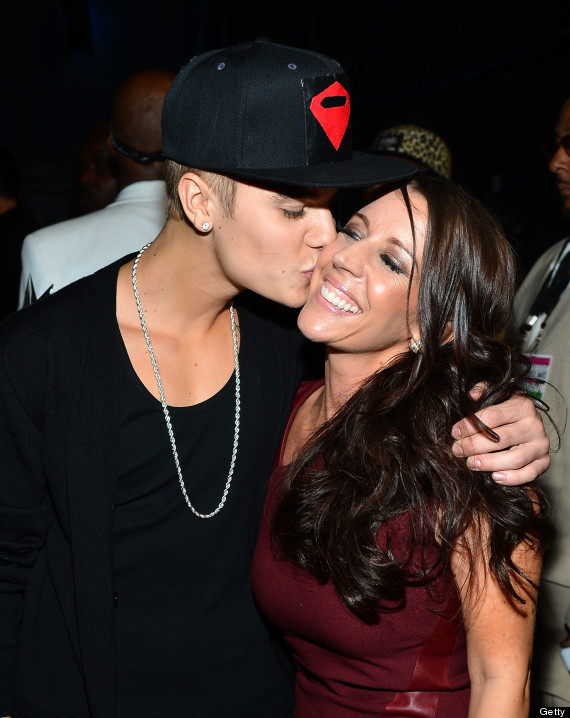 Getty
When I watched "Never Say Never," I fell in love with Bieber and everyone surrounding him because I felt like they'd never let him fall of the horse. They'd keep him grounded. They'd make sure he never became the next Britney or Amanda... but now with Scooter and Mama Biebs both more worried about other projects, I wonder who's looking after him and his bad decisions.
"We talk; I text him every day and I call him and I go out on tour as much as possible... I try to retain as much of a relationship as possible."
To be honest, her voice seems a little more worried than she let on, and she didn't seem so sure that she was such a strong force in his life these days... but again, I tried to ask her how she feels about her son basically hitting rock bottom.
"I just think no matter what path he has to take to get there, I believe he's gonna come out on top.... I have to believe that I put all the things in him when he was young.. The Bible says 'train up a child in the way he should go, and when he's old he will not depart for it....' So I just have to believe in him."
And when I asked again if she was concerned about him, just to make sure I was understanding right, she said no.
All of my feelings about the "family" he had surrounding him during the movie have shattered at this point... but I'm still hoping he's just being a 19 year old and nothing more than having fun. [Get real- you KNOW you've peed in ridiculous places and yelled things that made no sense.]
I guess this is when I'm supposed to tell you to go out and buy her book. Insert that line here.
love,
elizabethany
PS I DO love her for her response to #ParentsFavoriteLine. At least we know she's pushing for him to look like a man.
Tweet