Mischa Barton is BACK on your TV!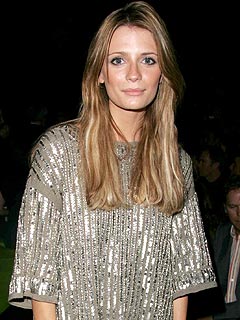 Ashton Kutcher's new series called "A Beautiful Life" will star Mischa, and air on the CW.
It's all about growing up as a model in Iowa [His life...], the fashion world, and of course, drama.
Mischa will be playing Sonia, a successful, but bitchy model who keeps the competition at bay but also helps the younger ones. As familiar this may sound [the O.C./Marissa Cooper, anyone???], she says it's a completely new character for her.

"[I play] a bitchy model-type character, like it's a totally different character for me..... and obviously I have a lot of friends in the fashion world, so I'm used to being around a lot of people in that."
Right, Misch. I'm SO sure it's new for you. Too bad Miss Marissa was a b-word, too. I wonder if you'll quit this show long before it's successful run could be over.
love,
elizabethany