It's time to say byebye to your friends on The Hill.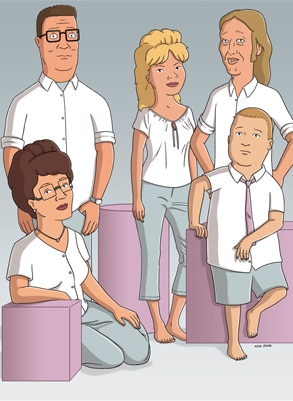 Yep, FOX has canceled the second-longest running cartoon series.. Which will officially end after its 13-episode 13th season.
The show started in 1997, and there was always talk about it being canceled, but now they have officially pulled the plug.
Not everyone over there is very happy about it, but they thought it was time.. And have even made plans on what will fill that gap on Sunday nights.. Either a spin-off of Family Guy called "The Cleveland Show", or "Sit Down, Shut up."
This scares me.. I hope they don't do anything crazy with the Simpsons, too.
But I guess this show has slowly been fading out.
Adios Hank and fam! We shall miss you!
love,
elizabethany